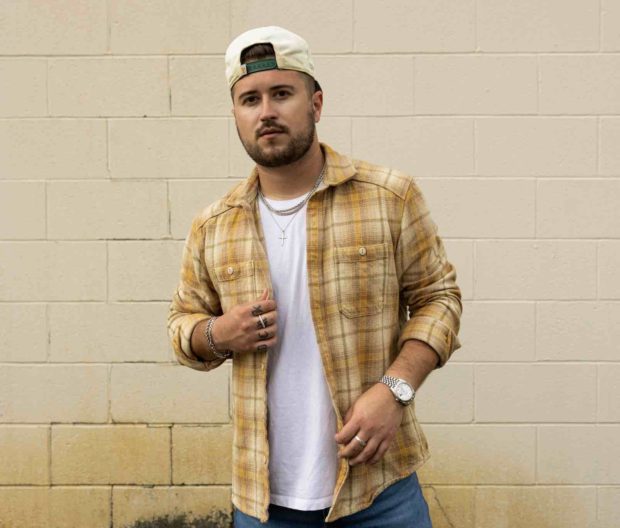 A self-taught visionary, Dylan Schneider first started performing and writing at the age of 14, fearless and skilled far beyond his years. Forging his mark on the Country music community and fans alike with songs such as "Two Black X's" (2016), "How Does It Sound" (2017), and "How to Country" (2019), Schneider rode a wave of momentum throughout his teens, gaining a devoted fan base and tenacious online following.
At only 22-years-old, he's amassed a social-media following of 1M+ fans, banked over 240M on-demand streams, and has toured alongside superstars like Florida Georgia Line, Morgan Wallen, Granger Smith, Chris Lane, Mitchell Tenpenny and Niko Moon. And all throughout, Schneider kept the tunes coming, working at an all-out sprint.
Schneider spent the last few years hustling, grinding and sharpening his artistry and songwriting. Now at age 23, he has signed to BBR Music Group/Wheelhouse Records, the Indiana native is back with a clear perspective, fresh mindset, eager tenacity, and enhanced vision.
"It was perfect timing for that," Schneider admits. "I just said 'It's time to get some new songs written, and I want that to be the introduction to a new chapter.' … To me, it's a revamp and a new beginning."
Now with a label home, Schneider is better focused and ready to take his career to the next level. He's an all-around more-complete artist, finding that clarity and a reaffirmed focus makes all the difference.
"It's the ideal situation, with all of these puzzle pieces finally coming together," he explains. "I'm paying more attention to the songs I'm writing, and I've gotten to live more and understand what it's all about."
A natural trailblazer, Schneider's evolved style demands attention. He's always blurred the line between Country and Pop, and his new songs once again break new ground, landing just ahead of Country's cutting edge. Mixing modern Pop sensibility with a down-home feel, his sound cannot be restrained, as he integrates the punchy edge of Rock with arena-sized beats and modern pop hooks.
"Somebody like me, having so much that I'm influenced by and so much that I listen to, I'm always finding new doors that need to be opened," he explains.
Since Schneider has been in the music industry since his teens, most forget he's only 23 years old. Following his latest five-track EP College Town that truly embraced his irresistible rock-n-roll edge and unrestrained pop-country swagger, Schneider has gracefully landed the tricky jump from teenaged talent to full-fledged artist, having co-written Dustin Lynch's Top 5 hit song "Momma's House" and scored two RIAA-certified Gold records. Now, he has something to say and the tools to say it with conviction – and this is just the beginning.
After posting a snippet of a sharp-witted chorus on TikTok, the sound went viral, racking up more than 77M TikTok views, 86k user-generated TikTok videos and 15M on-demand streams, before climbing to #3 on TikTok's Country playlist and securing placement on viral-song charts.
Seeing the incredible response, Schneider immediately went back to the writing room to finish the spit-fire track – "Ain't Missin' You" – available now.
Written with Brett Tyler and producer Lalo Guzman, the break-up anthem spits some cold-hard truth to a girl's ex-boyfriend. Boasting wily lyrics and an electric hook, the feisty song finds the "Artist to Watch" (Amazon Music, Pandora, Taste of Country) continuing to "expand the bounds of his artistry" (American Songwriter).
There's a reason Billboard named him as "Country music's next rising star."
Continuing to strongly connect, providing that choice finger-type of break-up anthem that people need to hear to get up and move on, "Ain't Missin' You" is now climbing the country radio charts, and with over 1M YouTube views, watch the song's official music video HERE.
"I want to write songs that tell stories, and that's what I'm excited about," he explains. "I feel like people are going to relate to it and feel connected that we've been through the same things – growing up, growing apart, heartbreak. I want to show where I've been and where my head is now, and that this new music is just a taste of what's to come."
With "a viral hit on his hands" (Country Now), Schneider has gained a whopping 150,000+ TikTok followers over just a few months. Now, having just wrapped shows with Tyler Hubbard and Niko Moon, Schneider hits the road with Kane Brown and Granger Smith for another highly successful run of shows.