Watch the Visualizer Video HERE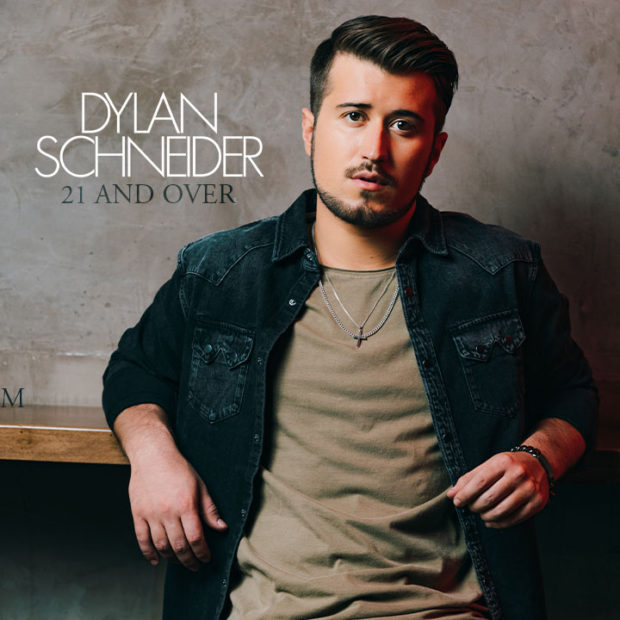 Dylan Schneider continues to exemplify why he's "Country Music's Next Rising Star" (Billboard) and an "Artist to Watch" (Taste of Country, Sounds Like Nashville), with the release of his pensively beautiful, coming-of-age track, "21 And Over," available now. Listen HERE.
Exploding on social media as a teen, Schneider rode a wave of success, co-writing Dustin Lynch's Top 5 hit "Momma's House" at 18 and joining superstar duo Florida Georgia Line on tour at only 19. Schneider's momentum was in full force going into his 21st lap around the sun, until he was abruptly forced to take a two-year hiatus due to the pandemic. The haunting new tune was written during that time of vast uncertainty (prior to landing a record deal with BBR Music Group). The honest, fearful words and imagery of "21 And Over" is symbolic of Schneider's own journey.
Delivering a bolder, deeper aesthetic than previously heard from the "breakthrough artist" (Taste of Country), Schneider's "lyrical undertones play within the lane of not only his young legion of fans, but also within the various situations that the 21-year-old has lived out in his own life thus far" (PEOPLE).
Written by Schneider, Gabe Foust and Nate Kenyon, the wistful ballad is overflowing with melancholic nostalgia, emotive, alluring lyrics, and Schneider's strong but graceful vocals. Addressing growing up and growing apart from an adolescent love, the stunningly reminiscent song gently presses that time moves too fast — blink, and it's gone, confessing:
Young love hates to admit it
Two 16-year-old kids get
So wrapped up in the moment
They forget they got to get older
Just like that in an instance
Blink of an eye, one minute
You're 18 and couldn't be closer
Next thing you know you're 21 and over
21 and over
21 and over
Having been in the music industry since his teens, now older and wiser, the "rising star" (The Boot, Country Swag) continues to make "music that his fans fall in love with, without losing the authenticity that he has had all along" (Celeb Country Secrets). Following his BBR Music Group debut of "country-pop gem" (Parade) "Lost In A Small Town," the beautifully reflective "21 And Over" — produced by Mark Holman — is out now.